We spent almost the entire year in active development of our first product series, the Asterid series of 3D printers.   In addition, we expanded our manufacturing capabilities and invested in our people.  We added a 300mm x 500mm 500w laser cutter to help manufacture parts and we built a jig to help facilitate producing the 3D printer framework, both of these changes make huge improvements in our manufacturing capability and it made it life easier for our 3D printer assemblers to get the job done.  Both continuous improvement projects help create a better product for you and life easier for us, a win-win situation!
We also attended the 2013 Atlanta Mini Maker Faire at Georgia Tech on October 26th.  If you made it out to the faire, but missed our booth.  Here is photo of our booth: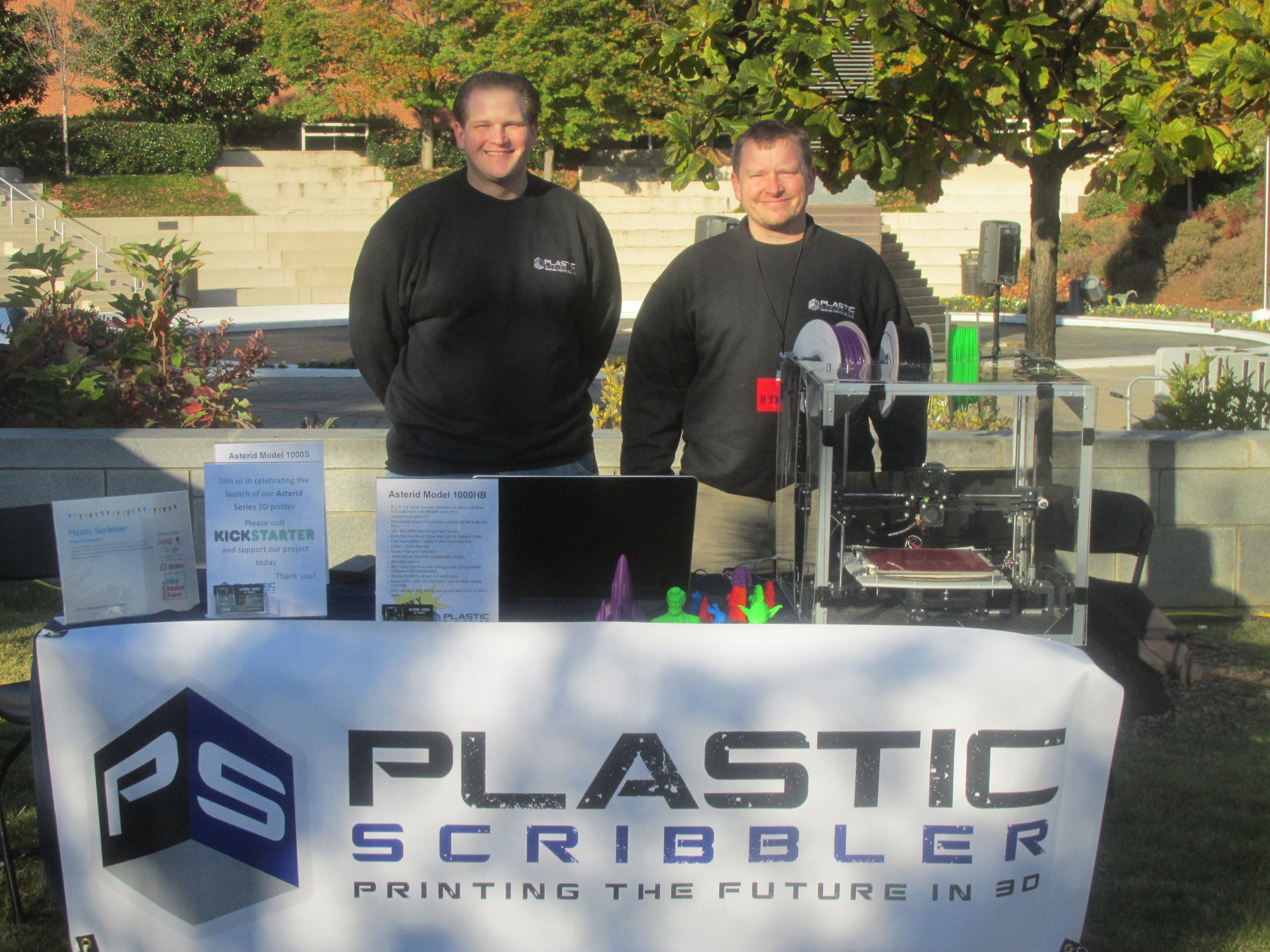 Please visit our 3D Printer Online Store and help us help you print the future in 3D!